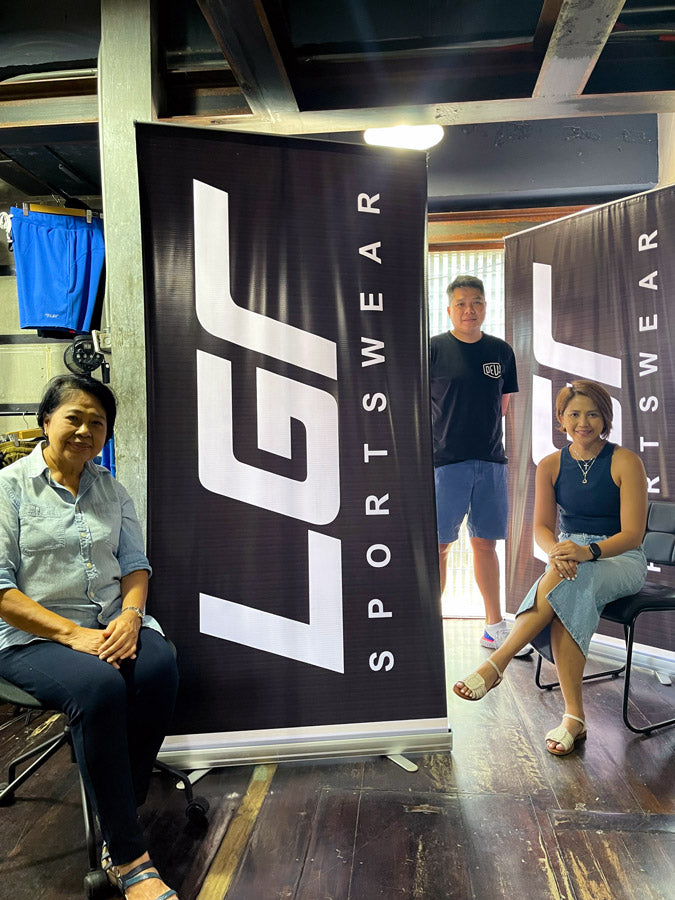 OUR STORY
We grew up in the world of custom sports clothing. LGR Sportswear was solely built from scratch by our mom, Sonia Cruz, in 1988 when she enterprisingly transitioned from sewing dresses for her neighborhood to designing sports uniforms. Up until today, through 34 years of experience, LGR continues to make a name for itself as an outfitter of the country's top-performing national and collegiate teams.
With our decades-long expertise in custom-made sportswear, and as sports as fitness enthusiasts ourselves, we saw the opportunity to craft a ready-to-wear line of sustainably-made sports apparel for men. That's how LGR Made in Manila, a subsidiary of LGR Sportswear, was born.
LGR Made in Manila is designed to move with you every day. We want to journey with you in your mission to move and sweat, doing it the way you deserve to—with comfort and in style.
---
Rhayan Cruz & Eunice Cruz-Galura
Co-Founders of LGR Made in Manila